Are you familiar with the escape room games?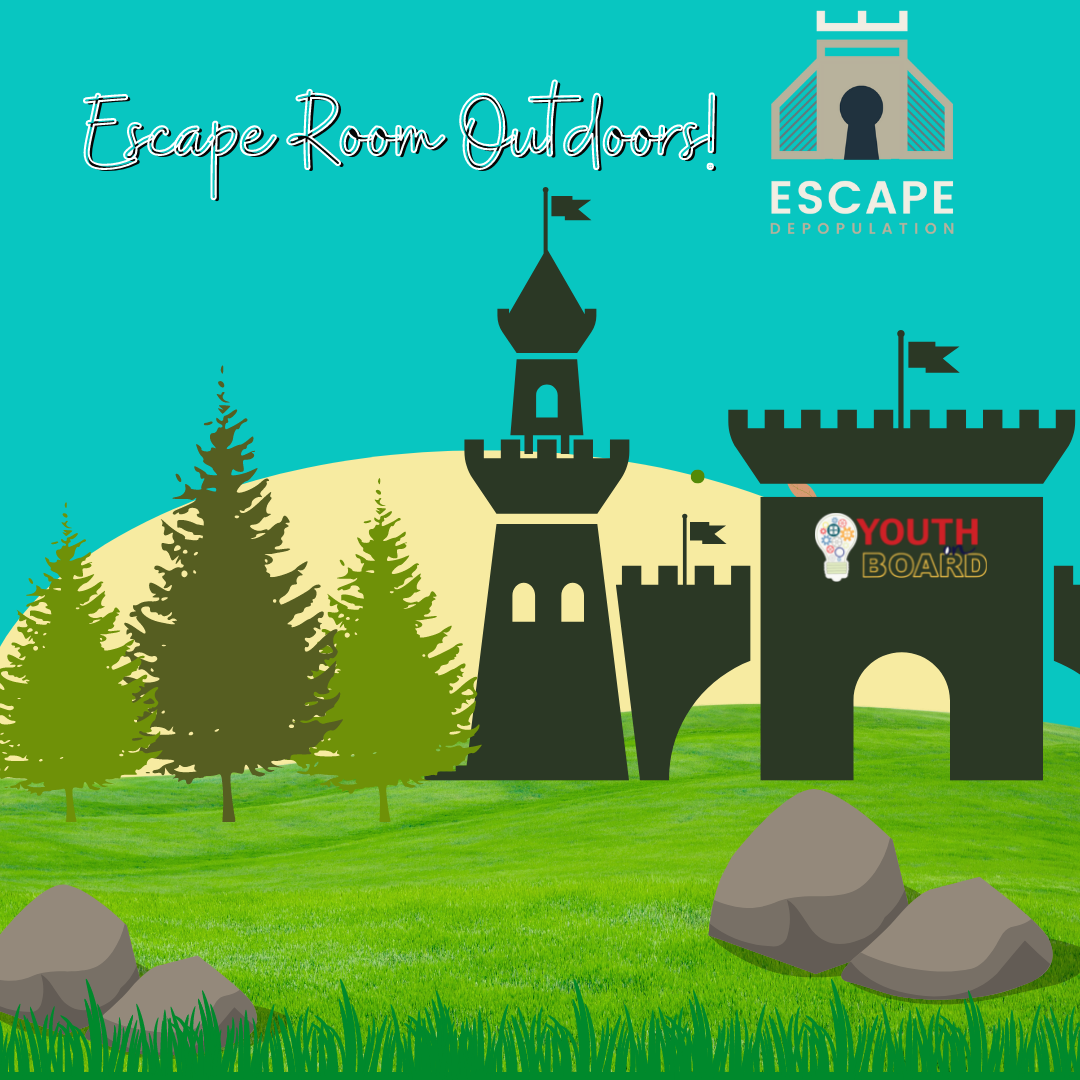 An escape room is a real-life team game where the goal is to escape from the site during a limited time period by solving puzzles and finding hidden clues. Escape rooms are perfect for anyone who is looking for adventure, fun and activity that requires creative thinking and teamwork. This is the reason why escape rooms are becoming increasingly popular worldwide – playing this game is an exciting and interactive real-life adventure!
As a part of our project "Escape depopulation and foster cultural heritage through
active tourism" we will discover more about our history and culture through fun games in nature.
The objectives of this activity will be:
●create escape rooms as instruments to develop active tourism and to promote local history;
● empower youth to express their ideas, develop actions and create added value in their
city/town/village in such a way to promote tourism and enhance the cultural heritage;
● develop youth entrepreneurial skills & competencies in order to increase their employability
opportunities;
● provide skills & competencies to youth workers such as critical thinking, problem thinking,
time management in order to increase their employability opportunities etc.
For our escape room, we decided to bring the room outdoors and create an enjoyable hour full of games, tools and solid puzzles.
Are you familiar with the escape room games?
An Escape Room is a unique experience that will bring you to a world of fantasy. In just 60 minutes, you will have to use logical thinking, and observation skills and work together as a team, facing all types of enigmas and games while trying to escape from the room you are locked in. It is an experience that enhances team connection, as you feel your adrenaline rising.
Escape rooms are one of the hottest trends in entertainment today. Groups gather in a themed room where they are given a clue to get started. Participants have one hour to find clues and solve escape the room puzzle games before time is up.