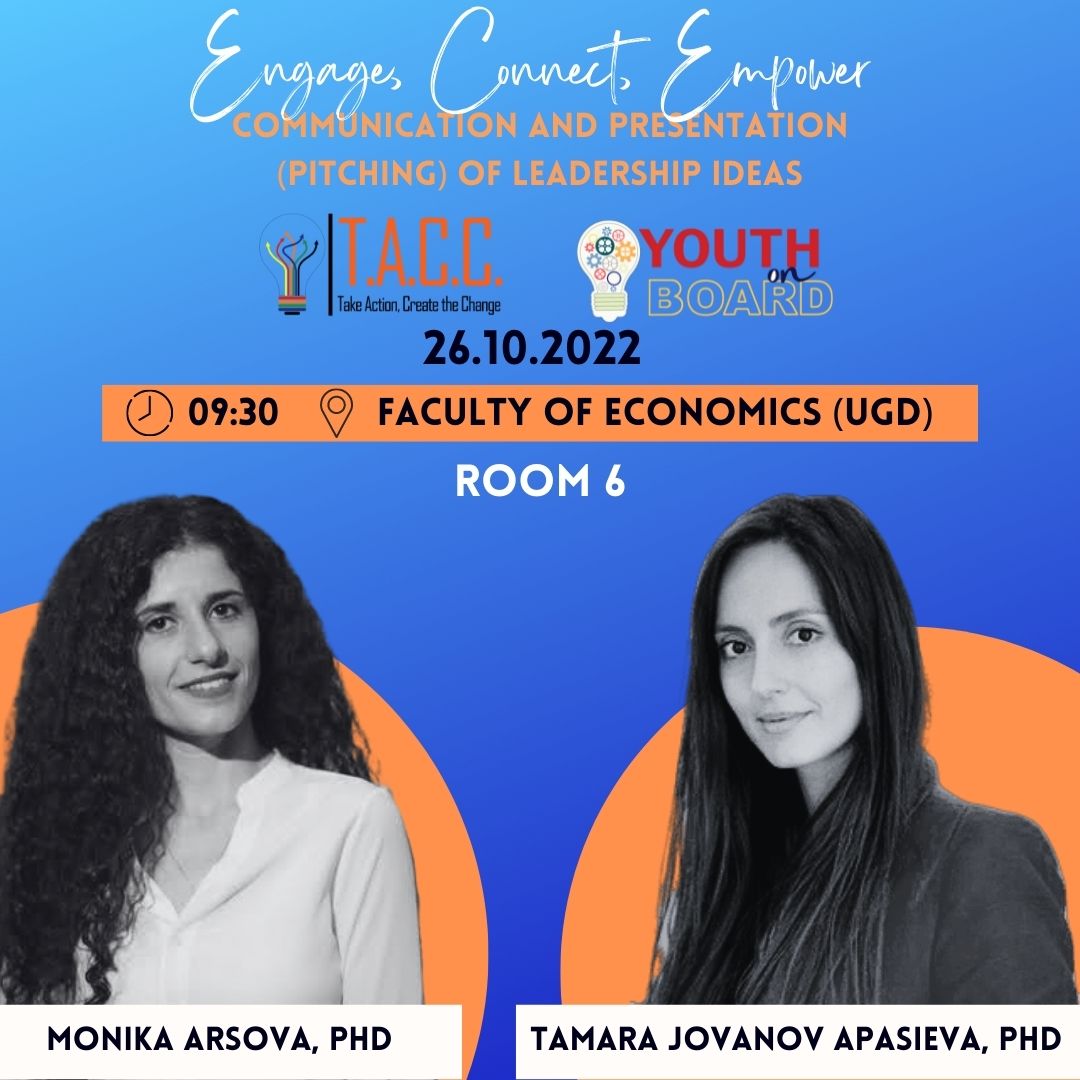 Dear students and youngsters,
We are more than happy to invite you to participate in our upcoming workshop Engage, Connect, Empower on "Communication and presentation (pitching) of leadership ideas". If you are interested in gaining new leadership skills including the art of storytelling and pitching then this will be the perfect workshop for you.
The two-hour workshop on "Communication and presentation (pitching) of leadership ideas" will enable you to gain knowledge and skills regarding:
The process and elements of communication, including the Source of the message and its attributes; message, effects and appeal in message presentation; channels of communication; message recipient; encoding and decoding; answer and feedback; noise.
Presentation (pitching) of leadership ideas, including an explanation of what pitching is; types of pitching; Key components of pitching;
Pitching exercises: Exercise Hero – Problem – Solution (based on the 17 UN Sustainable Development Goals); Exercise ONE PAGE pitch creation.
Public Narrative and Storytelling
Registration Link
https://docs.google.com/…/1FAIpQLScsx12cZaJ…/viewform…
The participants will receive a certificate after the completion of the workshop.
The deadline for registration is 22.10.2022
This workshop is a result of the Leadership training that was organized in Sofia this past September.
Trainers:
Associate Professor of Marketing, Tamara Jovanov Apasieva, PhD
Educator, trainer, entrepreneurship mentor, business consultant, published author
Assistant of Marketing, Monika Arsova, PhD
Educator, trainer and published author